Jan 22th 2012 (Sunday) 11:00 am - 5:00 pm

SFU/UBC YOURS - Chinese New Year Arts and Crafts Fundraiser
Jan 28th 2012 (Saturday) 12:00 pm - 4:00 pm

Crystal Mall Chinese New Year Celebration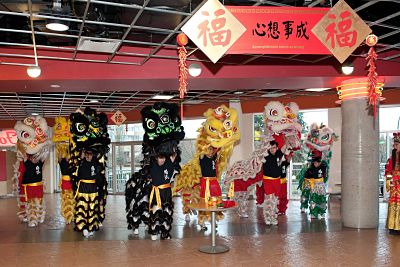 Jan 29th 2012 (Sunday) 2:00 pm - 4:00 pm

Happy Singer's Group Chinese New Year Karaoke Fun Day
Feb 4th 2012 (Saturday) 2:30 pm - 4:00 pm

AM 1470 Chinese New Year Celebration at Crystal Mall
Feb 5th 2012 (Sunday) 2:00 pm - 4:00 pm

Star Splendor Entertainment Chinese New Year Celebration Show
Feb 11th 2012 (Saturday) 2:00 pm - 4:00 pm

Happy Singer's Group Karaoke Fun Day
Feb 12th 2012 (Sunday) 1:30 pm - 3:30 pm

Prince of Education Centre, the first contest of talented artists painting
March 24th 2012 (Saturday) 2:00 pm - 4:00 pm

Light & Love Home Variety Show
March 25th 2012 (Sunday) 2:00 pm - 4:00 pm

Mason's STAR & MOON singing group ( contact no. 604-838-8926 Mason )
March 31st 2012 (Saturday) 11:00 am - 5:00 pm

National Chinese Stem Cell Registration Drive
April 7th 2012 (Saturday) 2:00 pm - 4:00 pm

Stella Singer's Group Performance
April 8th 2012 (Sunday) 2:00 pm - 4:00 pm

Spring Bud Dancing Team Easter Performance
April 21st 2012 (Saturday) 2:00 pm - 4:00 pm

Happy Singer's Group Karaoke Fun Day
April 22nd 2012 (Sunday) 1:30 pm - 5:00 pm

The Chinese Community Library Services Association 20th Annual Children Chinese Storytelling Competition
May 19th 2012 (Saturday) 2:00 pm - 4:00 pm

B.C Chinese Schools Association "The Great Love of Parents" Singing Contest
May 20th 2012 (Sunday) 1:30 pm - 3:00 pm

Una Zhang Music Training Centre`s Piano Performance
May 26th 2012 (Saturday) 2:30 pm - 3:00 pm

AM1320 – Kung Fu / Dance Event at Crystal Mall
May 27th 2012 (Sunday) 2:00 pm - 4:00 pm

Melody Voice Performance
June 16 2012 (Saturday) 3:00 pm - 4:30 pm

iTalkBB Happy Father's Day Show
July 7 2012 (Saturday) 2:30 pm - 4:00 pm

Fairchild Radio Little Sunshine Nation Show
August 11 2012 (Saturday) 2:30 pm - 4:00 pm

Fairchild Radio Sunshine Nation Talent Show
August 25 2012 (Saturday) 12:00 pm - 4:00 pm

Crystal Mall's 12 Years Anniversary Celebration
Lion Dance performance
Lucky Draw & Carnival Games
Celebration Cake
AM1320Variety Show
October 28 2012 (Sunday) 2:00 pm - 3:30 pm

AM1320 Happy Halloween Sunday Show
December 22 2012 (Saturday) 2:00 pm - 3:30 pm

AM 1320 Christmas Fun at Crystal Mall

Santa Claus will give you a surprise gift!
February 10 2013 (Sunday) 12:00 pm - 4:00 pm

Crystal Mall Chinese New Year Celebration
Lion dance performance
Free Chinese calligraphy greetings
God of Fortune greetings
Lucky Draw & Carnival Games
AM 1320 Chinese New Year Celebration at Crystal Mall
All event times and dates are subject to change, please call (604)438-6263 for the most updated information.
The Crystal Mall is a very popular place for family and friends to hang around. Hence, make us a perfect place for promoting your products and services. Promotion booth rental has been very popular in the mall. For more information please contact the Management Office at 604-438-6263 or email crystalmall@shaw.ca. Some conditions apply.